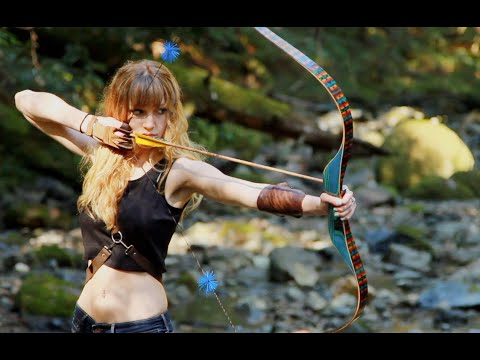 Wind Warrior - YouTube
Video will open in a new window
Using the eBay App? Paste link into a browser window:
[isdntekvideo]
Wind Warrior
This bow is a Wind Warrior longbow by White Wolf Custom Bows. It's a 62" right-handed bow, 44 lbs at 28". The riser color is deep woods with midnight black accent. The riser is made from coreflex super action wood. The limbs are ash in the color black cherry under clear glass .
Derived from a limb configuration of a Hungarian or Mongolian horse bow, the Wind Warrior is the stealthiest bow built at White Wolf. It is a true and strikingly quiet longbow. As its name implies, the Wind Warrior is remarkably swift and imparts more kinetic energy into the arrow. This gives the bow a flatter trajectory, making it considerably easier to hit targets at a longer range; there is no need for as much droppage compensation. This bow has a very small profile for the amount of limb that is actually coiled up and the riser of moves back towards the shooter by almost 3 inches, giving it a great early string weight. Cut 1/8" past center, the Wind Warrior is immensely stable and is sure to land arrows right where you look. An all around amazing bow, it will steer you in the right direction for hunting, competition, and 3D. The Wind Warrior has undoubtedly staked its claim in the world of archery, winning awards and taking large game.
The limb tip overlays are coreflex super action wood to make it fast flight string ready. The bow comes with a calf hair rest and a custom Fast Flight Flemish twist string with silencers. All you need are arrows to match. It also comes with a high gloss finish, 
Our bowyer, Tony Semenuk, stands behind his work. If you have any questions please feel free to contact him